As Elders our desire is to devote ourselves to prayer and to the ministry of the Word. Our passion and goal is to equip the believers for the work of the ministry until we all attain maturity in the fullness of Christ.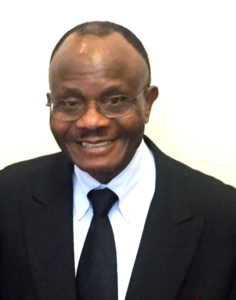 Olabamiji Idowu was ordained an Elder on February 11, 2011 after previously serving as a Deacon since March 29, 1993. He is married and has six children and four grandchildren.
Bro. Idowu oversees the following ministries and programs:
Baptismal, Benevolence, Building & Grounds, Building Rental, Delinquents, Finance, Healthcare, Men Programs, Policies & Procedures, Trustees, Worship, Scholarship Program
Herman Snoddy has been a member of the Southside congregation since 1974. He was ordained as an Elder on March 29, 1992. He is married and has two daughters and three grandchildren.
Bro. Snoddy oversees the following ministries and programs:
Audio Visual, Children's Bible Hour, Education Department, Emergency Feeding Program, Greeters & Ushers, Nursery, Seniors, Women Ministries