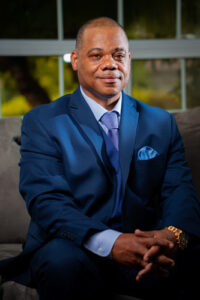 Office Phone 206.772.0673
Brother Kenney Johnson is a passionate Evangelist who enjoys the bond of bringing God's people together in love and unity. He has developed a reputation as a sound Gospel Minister in the brotherhood. He speaks regularly at fellowships, workshops and lectureships, and commits to occasional gospel meetings annually for the Churches of Christ.
Kenney was baptized at the young age of 9 years old at the San Pedro Church of Christ under the mentoring and teaching of W.W. God boat Sr. As a by-product of the church and cherishing his early Christian experiences, he witnessed the explosion of evangelism in the Los Angeles area. Brother Johnson has served in Ministry in the states of Oregon and California. He served the May Street Church of Christ faithfully for 11 years as their Ministering Evangelist. In 2013 Brother Johnson led an effort of families to plant the Capital City Church of Christ directly across the street from the Historic Grant Union High School in the center of the Del Paso Heights north Sacramento community.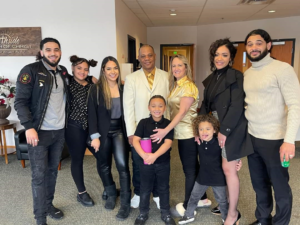 Brother Kenney Johnson is family man. He is married to sister Rene' Johnson and they are proud parents of four young adult Christians (Derrick, Marcellus, Keanna, and Darius) Kenney and Rene' are young grandparents of four (Leah, Noah, Jonah, & Luka). Kenney loves spending time with his family and traveling to coastal areas where golf courses and great food are near. Kenney is also unwavering in his support of his Los-Angeles Lakers, LA Dodgers, and Dallas Cowboys.
Kenney has always been a bi-vocational Preacher. He has an Executive MBA from Washington State and he currently works as a Senior Director for the Lake Washington School District. Where he manages a department of 180 employees who provide support services and building new schools for the second largest school district in the state of Washington.