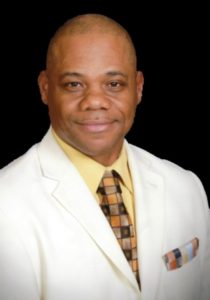 Office Phone: 206.772.0673
Brother Kenney Johnson is a passionate Evangelist who enjoys the bond of bringing God's people together in love and unity. He has developed a reputation as a sound Gospel Minister in the brotherhood. He speaks regularly at fellowships, workshops and lectureships, and commits to occasional gospel meetings annually for the Churches of Christ.
Kenney was baptized at the young age of 9 years old at the San Pedro Church of Christ under the mentoring and teaching of W.W. God boat Sr. As a by-product of the church and cherishing his early Christian experiences, he witnessed the explosion of evangelism in the Los Angeles area. Brother Johnson has served in Ministry in the states of Oregon and California. He served the May Street Church of Christ faithfully for 11 years as their Ministering Evangelist. In 2013 Brother Johnson led an effort of families to plant the Capital City Church of Christ directly across the street from the Historic Grant Union High School in the center of the Del Paso Heights north Sacramento community.
Kenney holds a Bachelor of Arts degree in Communications Management and has worked in the real estate management field for 20 years. Kenney is married to Rene Johnson, whose union was orchestrated by the power of God's love. They met over 20 years ago on a blind date while he was a sophomore at Edmond's College in Seattle Washington. It was also during this period of time Bro. Johnson's late father Lonnie Johnson taught Rene about Jesus Christ, who initially had no previous religious knowledge or upbringing in the Gospel, and was baptized into Christ in 1989.
Kenney and Rene are the parents of four beautiful gifts from God: Derrick, Marcellus, Keanna and Darius, and proud grandparents of granddaughter Le'ah and grandsons Noah and Jonah.